Washing your synthetic wig or hairpiece
---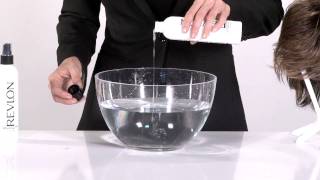 DO NOT be afraid to wash your synthetic wig or hairpiece! It will maintain its wonderful shape, style and curl after every washing. With normal wear, you should only need to wash your wig every 10-12 wearings and your hairpiece every 20-24 wearings. Just follow these simple steps to wash your wig: ​ 1st: Gently brush your wig/hairpiece out before washing to remove all tangles. Fill the basin with enough cold water to immerse your wig/hairpiece. Mix a capful of the cleanser/shampoo in the water. Place your wig/hairpiece in the water and soak for at least 10 minutes. Then gently scrub the inside of the cap together to remove any makeup, oils, sweat. Use extreme care with lace front or monofilament wigs as they can stretch out if too much pressure it used when washing. Let it soak another 10 minutes. ​ 2nd: Once you have finished soaking your wig/hairpiece, rinse it in cold water. Rinse thoroughly making \sure all shampoo is removed and no residue is left. ​ 3rd: Conditioning is a very important step in keeping your wig/hairpiece looking healthy and shiny. Once the shampoo is thoroughly rinsed out, softly blot it with a towel to remove excess water. If using a regular (rinse out) conditioner, apply the conditioner, and let it soak in water for approx. 10 minutes, then rinse thoroughly. If using a leave-in conditioner, spray a light mist (3-6 squirts depending on its length) throughout your wet wig/hairpiece and rub through the hair to distribute the leave-in conditioner evenly and follow next step to dry. ​ 4th: Once washed and conditioned, take your wet wig to the shower, turn it upside down (not inside out) and put the hook of a wire hanger through the wefting near the base of the neckline. Hang it in your shower and let dry. It will dry to its normal style without the need for blow drying or curling. Hairpieces can be laid out and dried flat on a towel. When completely dry, brush it gently throughout. It will fall back into its gorgeous style and you're ready to go!
---
Directions for Styling HD (Heat Defiant) Products
---
TO CURL 1. Heat curling iron to no higher than 350∘. 2. Comb hair section until free of tangles. 3. Carefully wrap hair around curling iron. 4. Do not keep hair on iron longer than 20 seconds. 5. Release curl into palm keeping the curl pattern in tact. 6. Compress the ringlet into a flat circle. 7. Secure the hair with a bobby pin or a flat clip. 8. Remove pin or clip after the hair is completely cool.
TO STRAIGHTEN 1. Pin hair securely to a stable object or wig head. 2. Heat flat iron to no highter than 350∘. 3. Comb hair section until free of tangles. 4. Follow the comb with the flat iron to ensure there are no kinks left on the hair.
---
Wig care products
---
Use only shampoo, conditioner and hairspray made specifically for wigs and hair pieces . Standard hairspray contains high levels of alcohol which, with repeated use, will dry out your wig causing it to look like cotton candy. To keep your wigs looking great we carry a variety of shampoo, conditioner, hairspray and styling products.
---
Storing your wig
---
Store your wig/hairpiece in a cool, dry location, safe from extreme temperatures. When not wearing your wig, the best way to store it is to turn it inside out. This allows any moisture in the cap to dry and protects your wig from dust and dirt. It is important, however, that you do not store your wig/hairpiece in a location where it can be smashed or pressed between heavier items such as a drawer or packed in suitcase. This can cause irreversible damage by permanently bending or folding the hair strands.
---
Heat warning
---
Standard Synthetic Wig/Hairpieces: Please remember that heat will damage a standard (non heat defiant) synthetic wig/hairpiece. Never use hairdryers or curling irons on a standard synthetic wig. For you cooks, please use caution when opening a hot stove or BBQ, as that extreme blast of heat can damage your wig. Also, do not leave your wig in a hot car or other excessively hot or cold location, as exposure to extreme temperatures can ruin the shape of a wig. ​ Heat Defiant (HD) Wigs/Hairpieces: You can use a curling iron or flat iron, but the temperature of the iron CANNOT exceed 350°. When curling, hold hair in iron for no more than 10-15 seconds. When removing curl from iron, gather curl in your hand and hold or pin it in the curled position until it cools completely. Do not use hot curlers on a heat defiant wig.
---
---